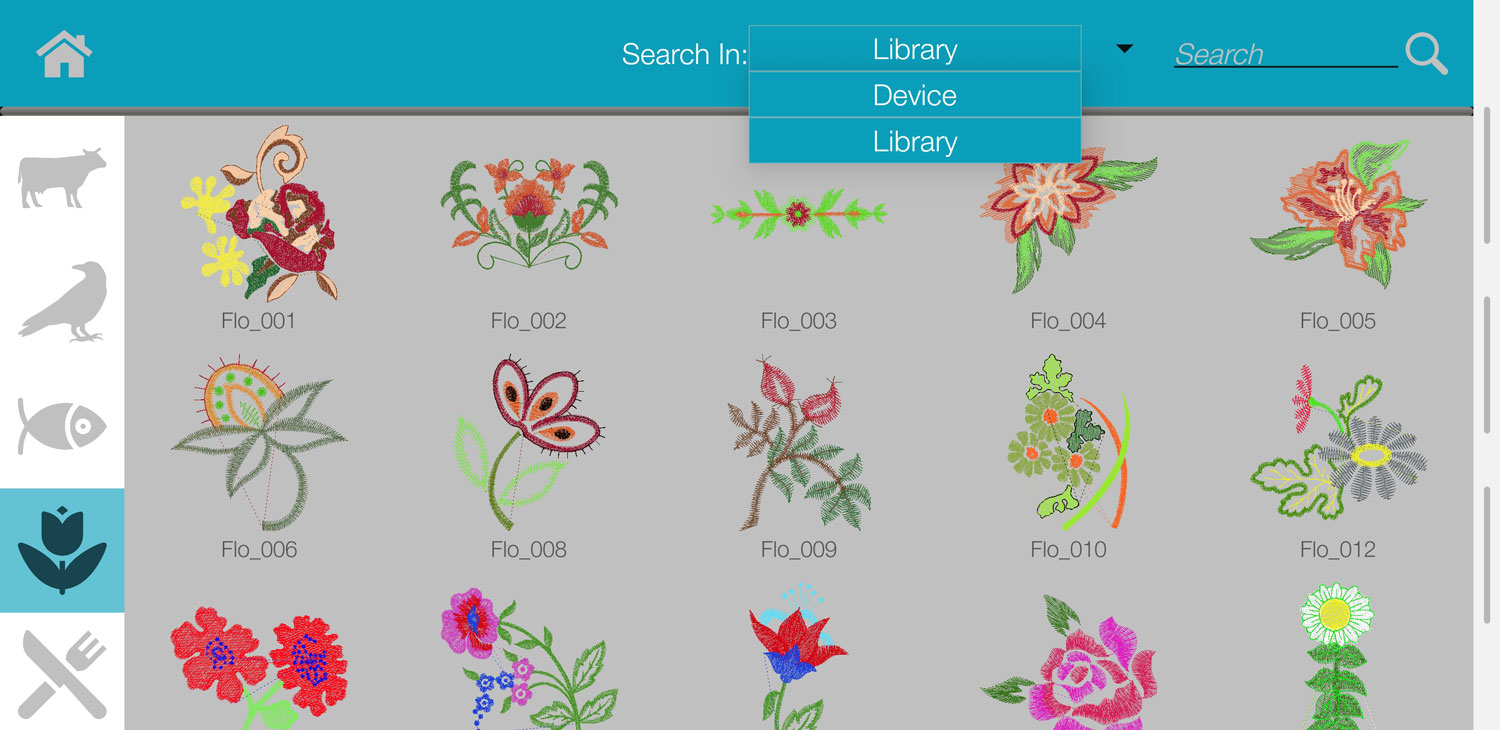 Browsing Designs has Never been Easier
Easily browse and manage the designs in your smart device. Check useful design info like number of stitches , dimensions, colors, file size and file path. The designs in your library are organized in categories for even easier access.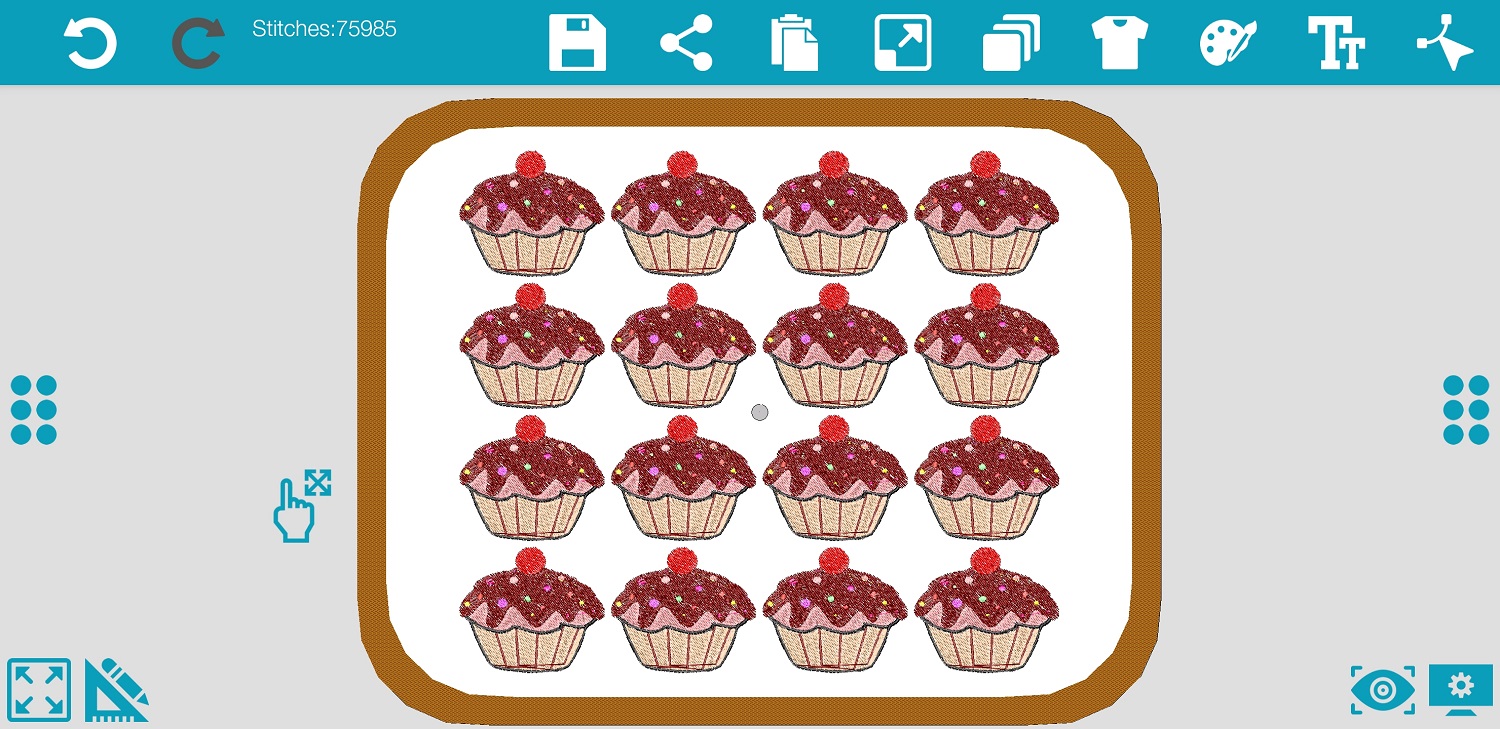 Advanced Editing Tools at your Fingertips
Everything that you need from a professional editing embroidery software is available inside your mobile device. Copy, paste, change size and color, mirror, re-sequence by color, show grid, center design, add design, ruler, protractor and so much more.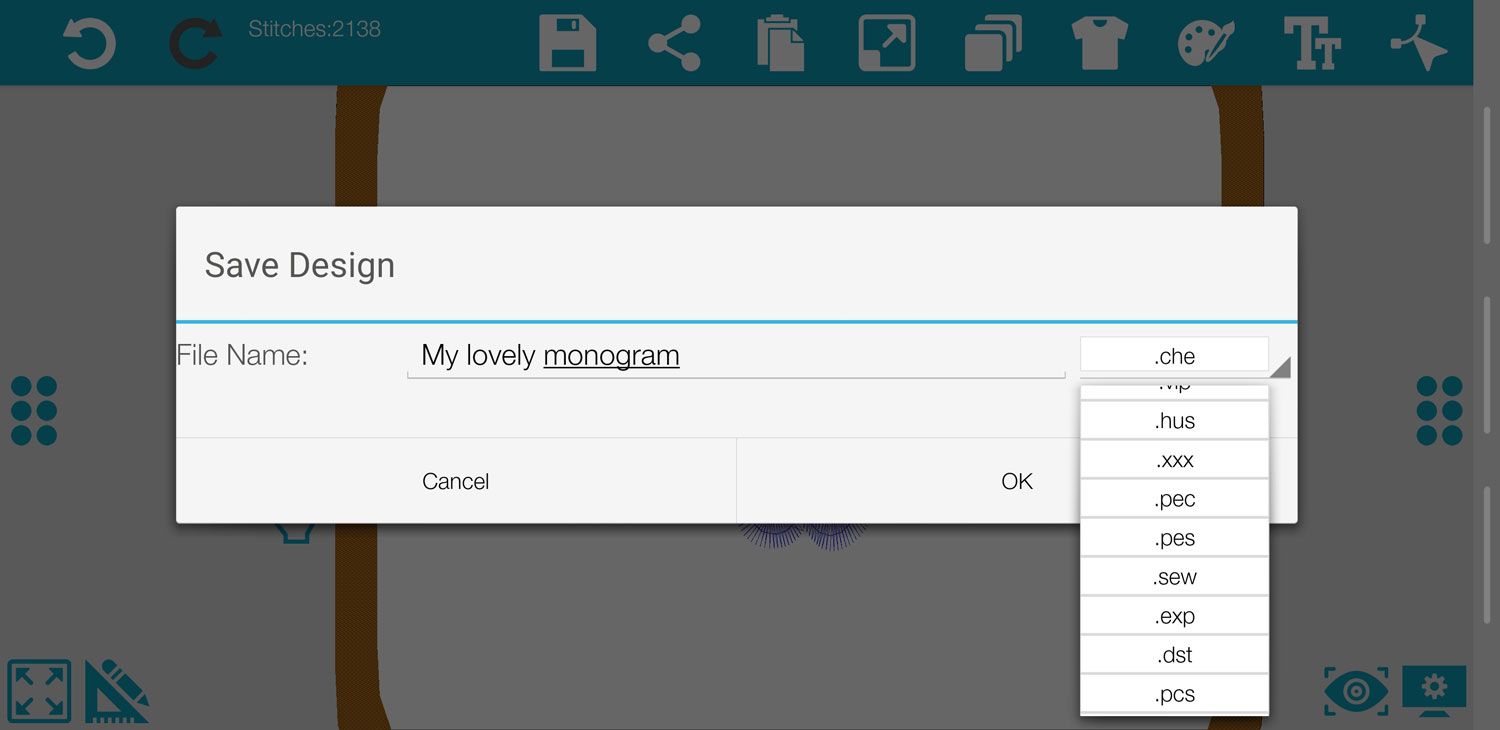 Convert Between Embroidery Machine Formats
You need an embroidery machine format conversion tool to keep with you at all times? No problem! With Wavenet Spark you can open and save the most popular embroidery design formats like dst,pec,pes,xxx,sew,vip,hus,exp, pcs,jef,che. Directly from your phone or tablet!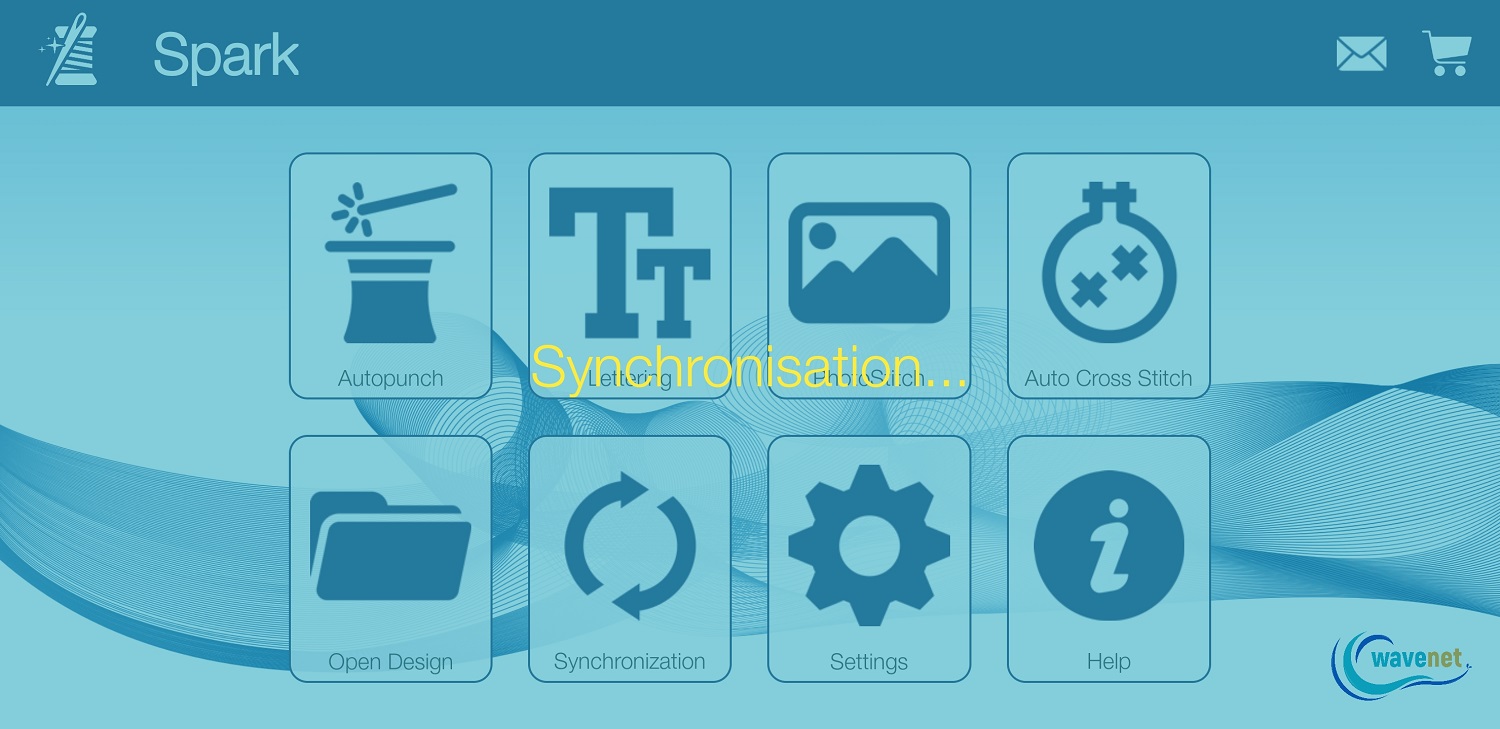 Sync your designs with your PC with our Free PC Sync Utility
Sync all your mobile device designs with your PC in seconds with Wavenet Spark app free PC sync utility. We know you have a lot in your mind, so we made it as easy as it gets. No settings required!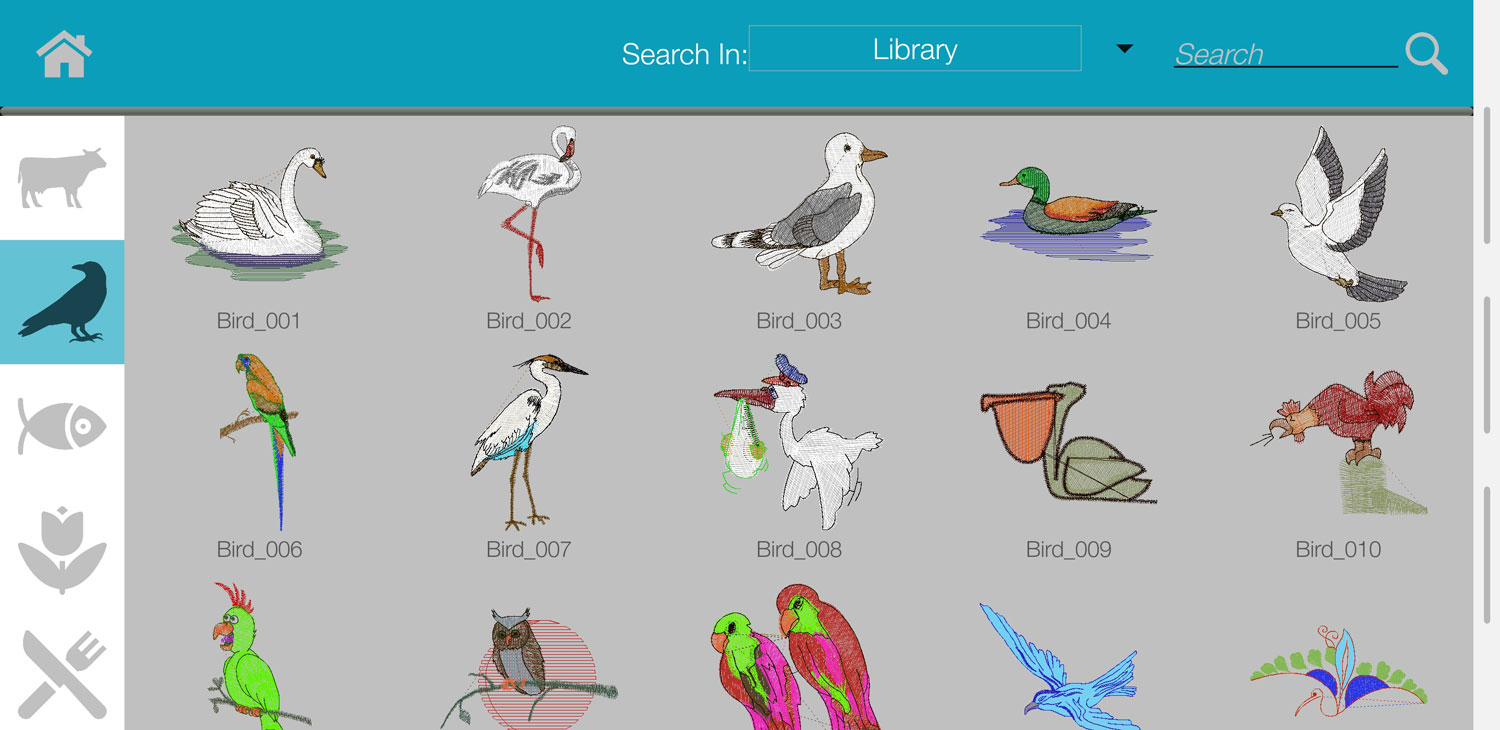 50 Free Embroidery Designs to get you Started
Wavenet Spark app includes an impressive library of 50 high quality pre-digitized, fully editable designs in various categories. Animals, flowers, frames, kids, sport, you name it! Much more designs are available by Wavenet at low cost.
3D simulation and redraw
Stunning 3D view of your designs and realistic redraw with speed from 1 up to 10,000 stitch/second with many useful controls
Apply preset fabrics
Not sure what settings are needed for your fabric? No problem! Add preset fabric values to your designs with a...finger tip. Many fabrics available
Place design in hoops
Choose between a large variety of hoops to show around your design. Be sure your designs are within the limits of your hoop before loading them to your embroidery machine.
Print to pdf/printer
Easily print to pdf or send to your printer through your smart device. Spark print page shows lots of useful info like total stitch, total thread, dimensions, image of the design and more
Share design and image
Easily share any design along with a high quality image with email, dropbox, google drive, onedrive, viber or any other app that can share files and is installed in your smart device.
Change color and density
Your design is too thick or maybe some blocks have the wrong color? Easily change density and color. Many popular color palettes are available
Automatic stitch processor
Do you have a collection of stitch type files in your portfolio and want to edit? No problem! With Spark automatic stitch processor you will be sure your design density is always correct
What language do you prefer?
Wavenet Spark app is available in 8 languages with more coming up: English, French, German, Spanish, Italian, Chinese, Dutch and Turkish.
Get Started with Spark app Today
The world has gone mobile. Why not your embroidery software?
Follow our embroidery software Facebook page and Youtube channel